Steamboat's Irish Pub
O'Neils Tavern & Grill
970.879.6380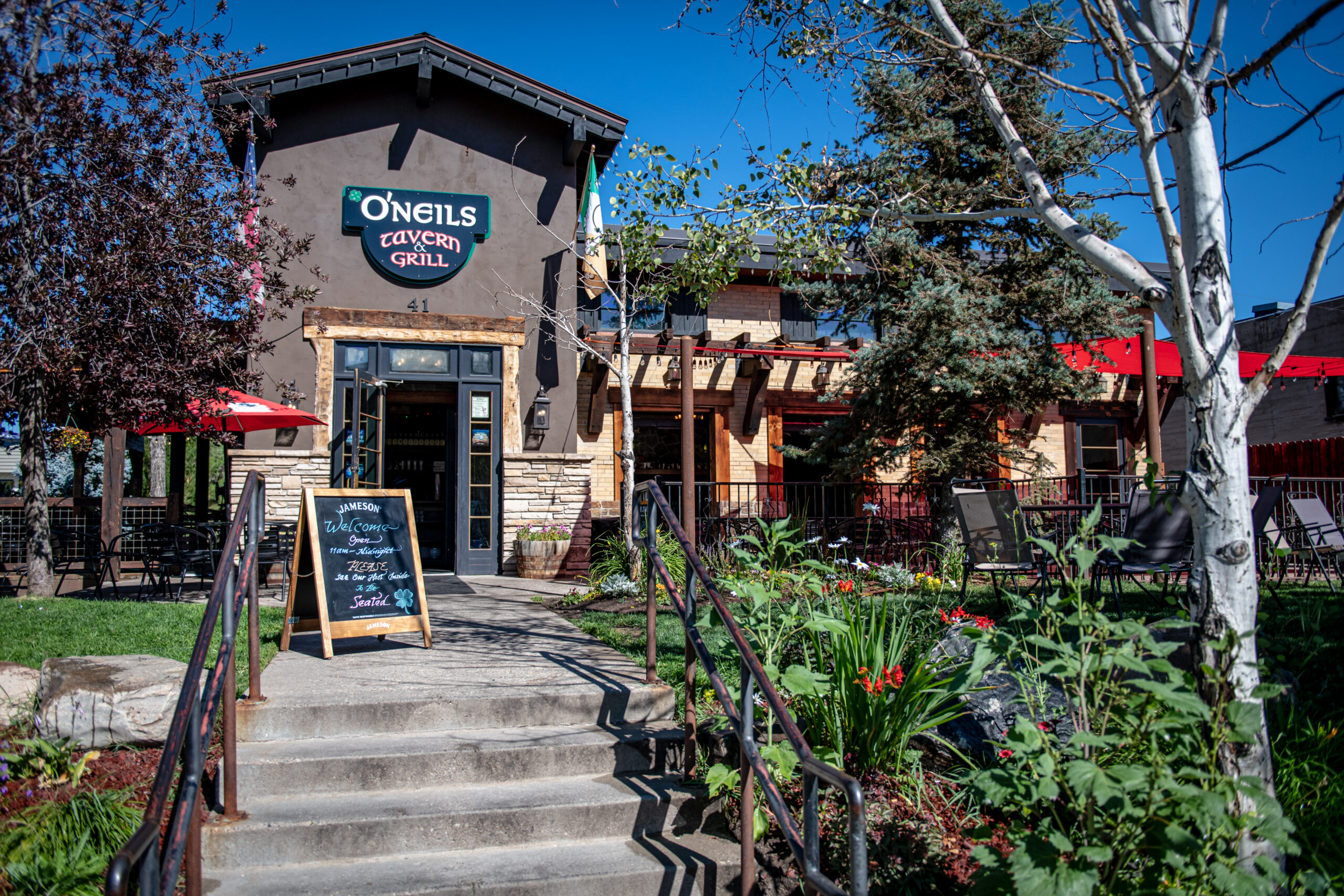 Open for Pick-Up & Indoor & Outdoor Dining
We can't wait to share our delicious meals and cocktails with you this season! Pick up your favorites to take home or to your condo. Limited indoor and outdoor tent seating is also available.
Memorable lunch and will definitely be back!
We had a GREAT experience at O'Neil's. The food was delicious, the atmosphere was fun and engaging, and the staff was on point.
We got the Irish poutine as an app and shared the open-faced spicy chicken sandwich. So so SO good! Highly recommend!
We have eaten there multiple times. Always very good food. Love the outdoor seating.
Big brother to Backdoor which is also bomb! Late night food that comes out quick like yo momma was expecting you to come in from a long day on the snow!
Great sports bar! We came for a World Cup game and they have tons of big TVs. Amazing service by our server.