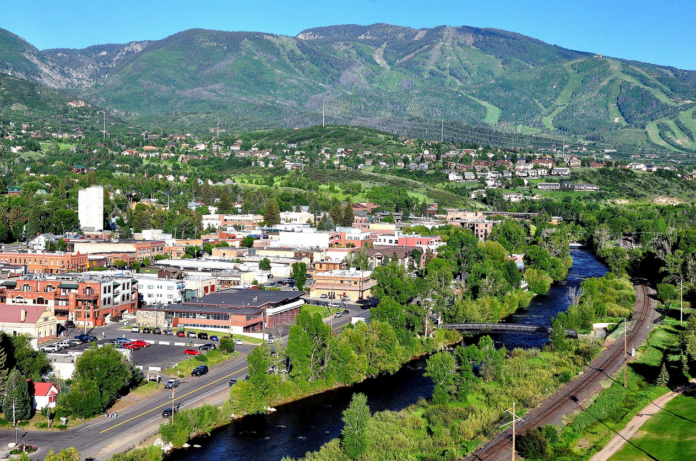 Steamboat Pilot & Today, January 2, 2020 — There's a new dining, entertainment and strolling hub in quaint downtown Steamboat Springs: Yampa Street.
Thanks to Steamboat City Council approving the biggest investment in the downtown corridor in years, Yampa Street has become Steamboat's newest hotspot. The revitalization includes a new riverside park, riverbank improvements, refreshed bike lanes, a pedestrian-friendly promenade, a riverside amphitheater and more — perfect for the whole family, whether you're heading out for a quick bite, bike ride or full-course meal.
"It's a beautiful, new bike- and pedestrian-friendly promenade, creating a great restaurant corridor right next to the river," says Lisa Popovich of Mainstreet Steamboat Springs. "It's become a vibrant destination and a unique section of downtown."
From the Fifth Street bridge over the Yampa River on the corridor's east end, to its western end at Little Toots Park, the sidewalk-lined street has everything you need for an afternoon or evening's outing. Stop on the bench at the new riverside park at Sixth Street to decide where to dine, or stroll over the river on the 10th Street bridge to take in the Yampa against the backdrop of Mount Werner.
The options are as endless as the pink clouds floating by at sunset: the riverside decks of Aurum, Taco Cabo, Sunpies Bistro and E3 Chophouse; or perhaps the quaint streetside patios of Carl's Tavern, Otto Pint, Mountain Tap Brewery or O'Neil's Tavern and Grill.
Either way, you can't go wrong with an outing on Yampa Street.